Hanacure: The Creepy Korean Facial Taking Over The Beauty World
The product is so in demand, it took us three months to get our hands on one.



Imagine if all the serums, creams, and treatments in your medicine cabinet could be bottled up into a single, all-powerful anti-aging product—dream scenario, right? Well, that's essentially the claim behind Hanacure, a new at-home facial from South Korea that's so popular, people can barely get their hands on it (us included).
The all-in-one treatment claims to address multiple signs of aging—from wrinkles to hyperpigmentation to loss of elasticity—with the added benefit of skin routines. One scroll through their addictive Instagram testimonial page makes it clear that the #HanacureEffect is no joke. Here's everything you need to know about K-Beauty's newest darling.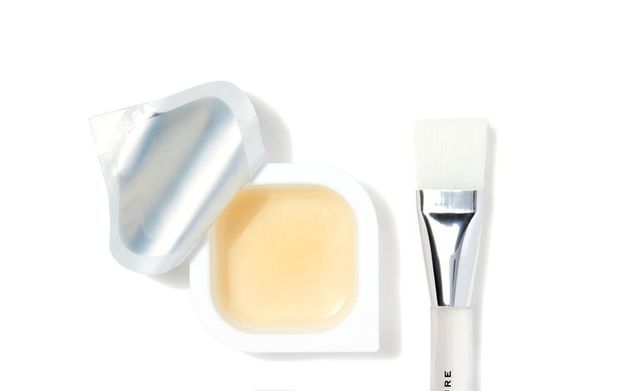 What Is It?
To put it simply, the All-In-One Facial is a gel mask. Inspired by the Lotus flower, a symbol or rebirth and purity in many Asian cultures, the product was designed to have renewing and rejuvenating effects. After developing it for three years, the company's founders launched Hanacure in January of 2017 with the promise that with one use a week for four weeks you'd see visible, age-reversing results.
How Does it Work?
So how can this mask address multiple skin concerns at once in just thirty minutes? While the brand keeps their formula private, we do know it contains four different peptides (known for their skin firming abilities) and several botanical extracts including green tea, honeysuckle, and of course lotus leaf extract.


The real secret, though, lies in the patented two-step system, which includes a lifting serum and a gelling solution. When they are mixed together pre-application, they create what the company calls their "purifying compound" designed to help soothe irritation, brighten, and moisturize skin.
As it is applied, the carbon dioxide in the air fuses into the formula, which they've dubbed the "OctoLift" technology. The reaction causes the mask to solidify onto skin, creating an intense tightening effect, which theoretically pulls grime and toxins out of pores.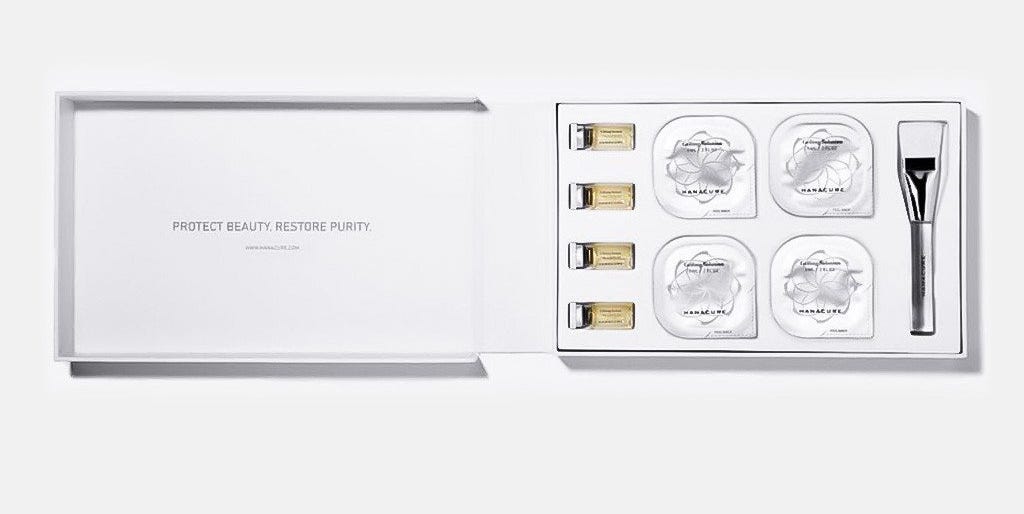 Multi-Action Treatment Mask